Please note: In order to use the one click trial from Azena Device Management Tool you need to use DMT version 2.42.0 or later
With just one click, you can request a free trial of any application available in the Azena Application Store.
Please be aware that each device may only run a trial of the app once during its free 30-day trial period.
The following information has to be checked before for seamless trial experience:
You have an account in our Device Management Portal

User must have Manage camera permission
You can easily install the trial apps on your devices following the steps below:
1. In the Device Management Portal click on the Application Store link:

2. Select the application you wish to purchase: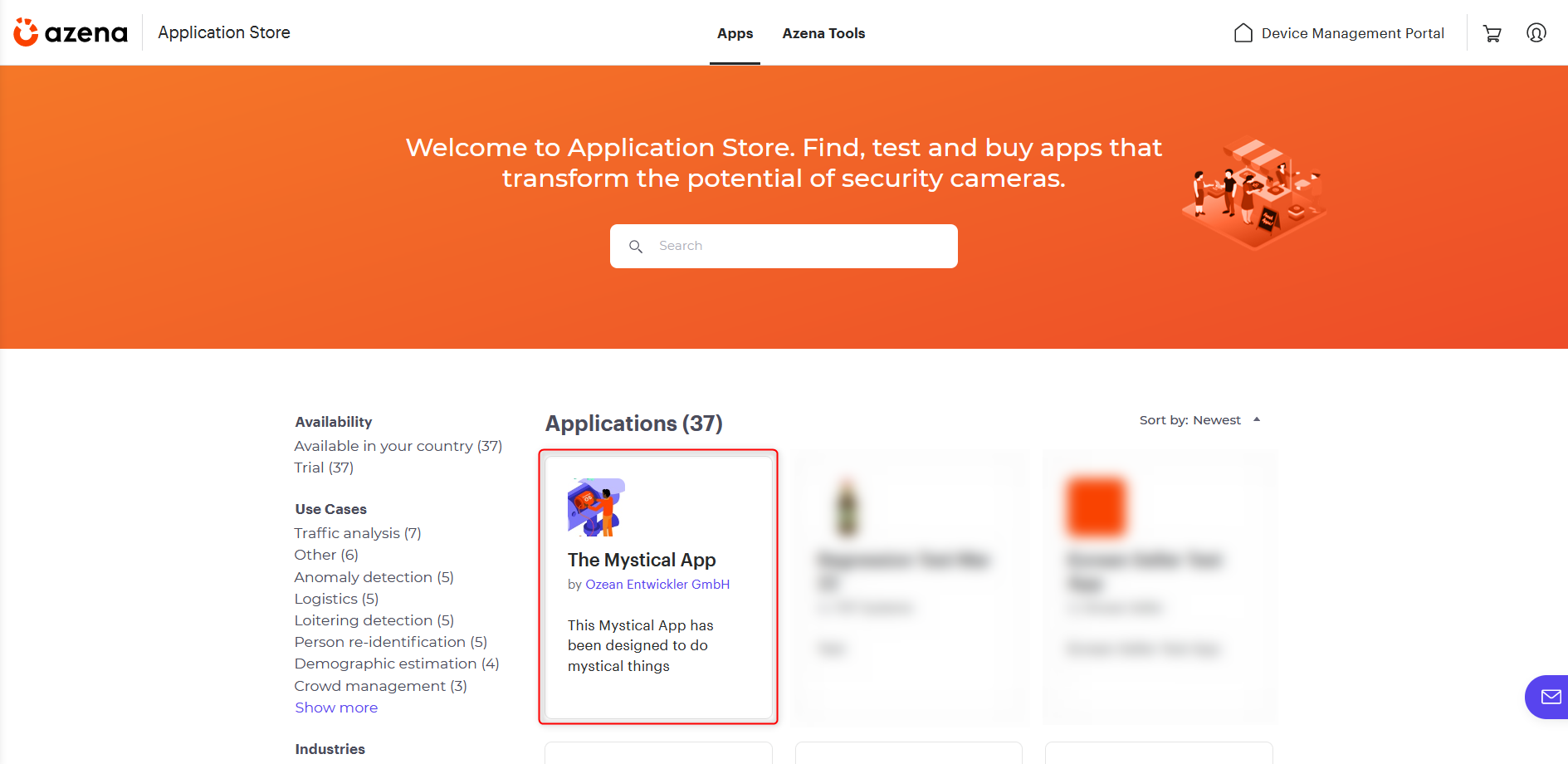 3. Click on Try for free and a Pricing section will appear, you can also scroll down the page to reach the Pricing section:

4. Select the and enter the quantity and click on Add to cart and proceed with checkout: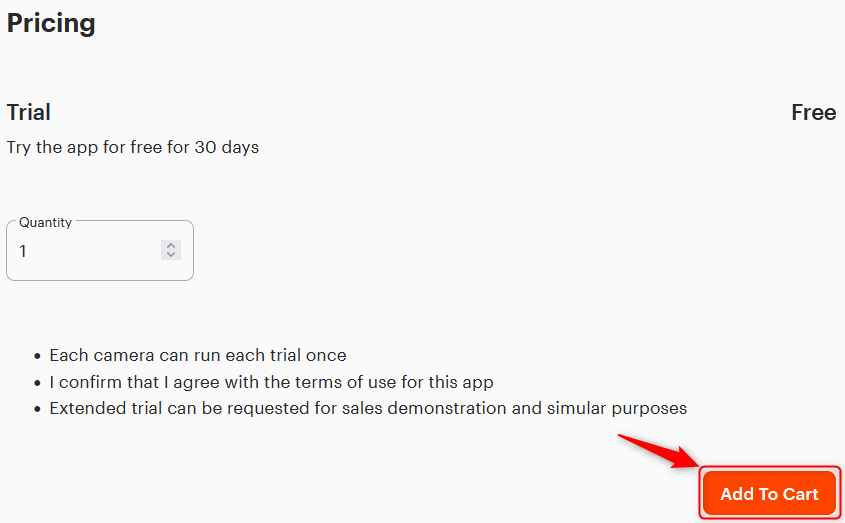 Please note: For compatibility with the previous version of DMT, the quantity of the trial license may well be chosen. Select a license with greater quantities than 1 to start a one-click trial, then complete your purchase. DMT version 2.42.0 or later will consider trial quantity greater than 1 as unbounded.
Please refer to this documentation for step-by-step installation process: Installing application in an online environment. The only difference in comparison with the past is that the app quantities for the trial are now specified as unlimited - a checkmark: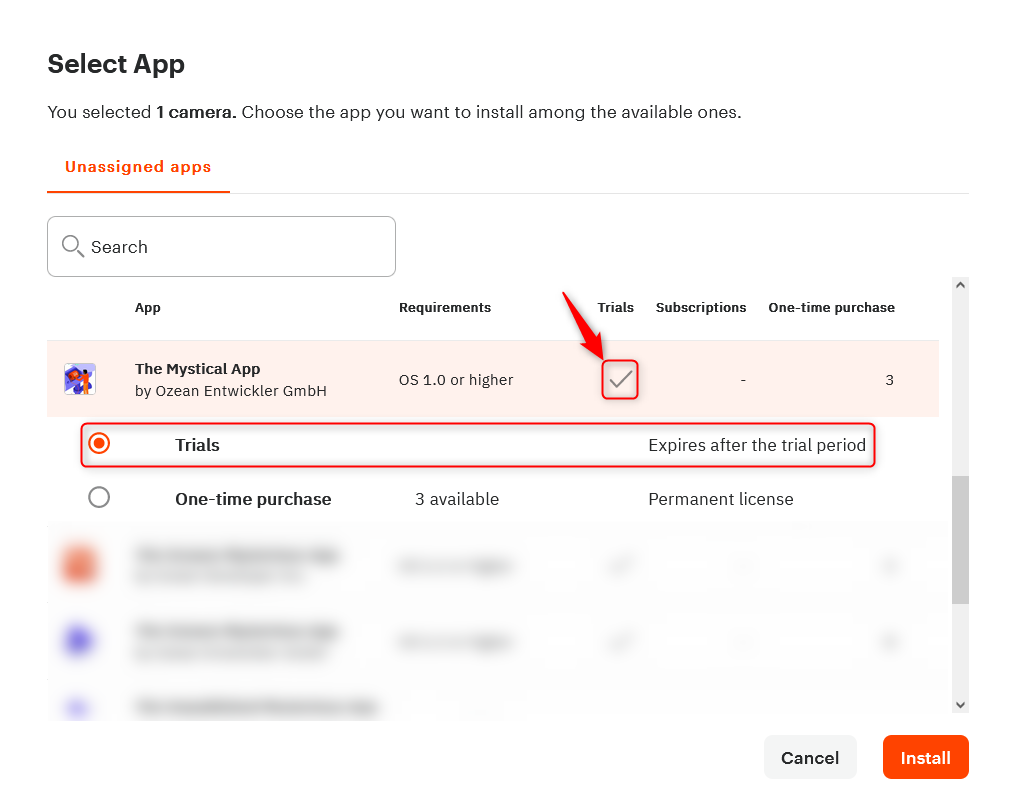 Please refer to these two documentation for step-by-step installation process:
The only difference in comparison with the previous release of DMT (version < 2.42.0) is that the app quantities for the trial are now specified as unlimited - a checkmark: