Prerequisites:
An Azena account must be created
The camera must be connected to the Internet and claimed in your Azena account (please review the Claiming a camera KB article)
The Remote Connect feature has to be activated and set up on the camera to work
Please note: If you've already activated the Remote Connect feature in the past, please make sure that you've installed at least version 21.10.11 of the Remote Connect app on your device.
Please note: The Azena Remote Camera Access Tool is beta. It's functionality can't be guaranteed and support is on a best-effort basis. There won't be any further features or bug fixes and its functionality might eventually no longer be given.
How to enable the remote camera access:
Log into your Azena Device Management account and open the Device Management Portal
Select the camera you would like to connect to
Click the three-dots menu and then click on "Setup Remote Access":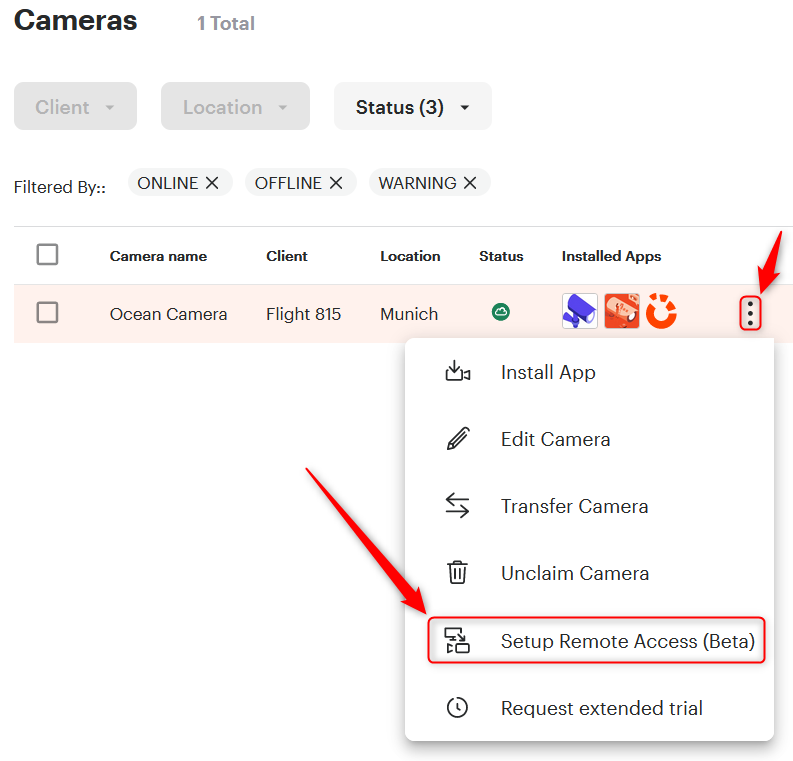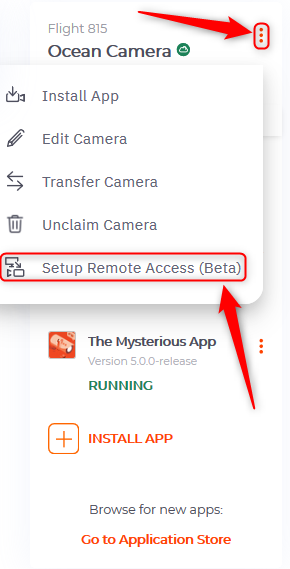 Agree to the End User License Agreement (EULA) and click INSTALL: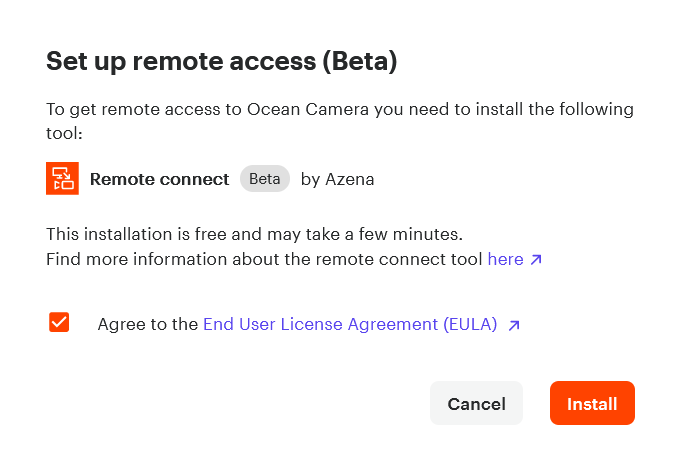 The Remote Connect feature is now being installed on your camera. This might take a while.
Starting with OS version 1.5 there is an option to generate dedicated certificates to securely connect to the camera without security warning. The generation and installation of the certificate might take up to 10 minutes.
Hint: the Remote Connect feature will also work on previous OS version, but the connection is then secured by a self-signed certificate which will cause a warning in your browser while establishing a connection:



There will be a notification shown in the Device Management Portal once the feature has been set up on your camera. Now you are ready to connect.
Hint: once the notification appeared, you can connect to the camera. In case you get a self-signed certificate warning, the proper certificate might have not yet been installed.
In order to connect to the webserver of your local camera, go to the three-dots menu of the camera you would like to connect to and select "Access Remotely":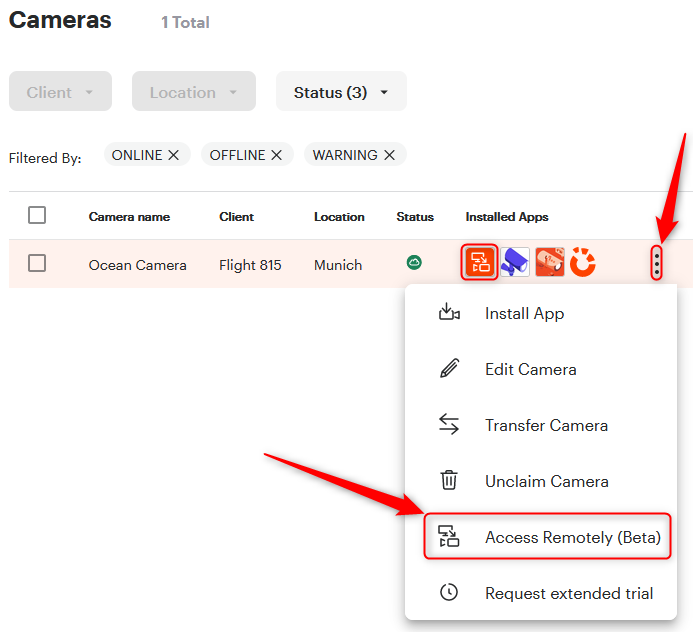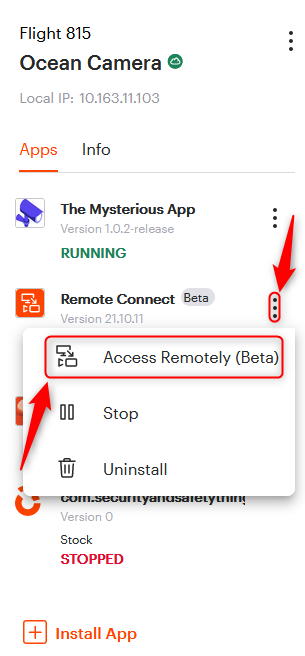 When "Remote Connect" is running, you can directly access the application interface and configuration by selecting "Configure" from the three-dots menu of the corresponding application: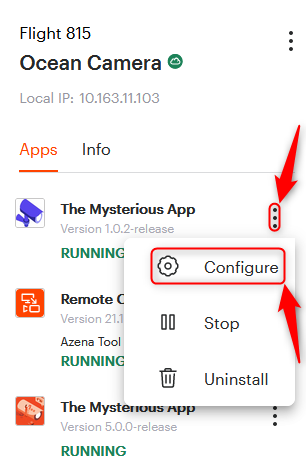 Remarks and limitations
The duration of a session is currently limited to one hour. A new session can be created directly after a session has expired.
The remote connect feature is connecting to camera port 8443. Applications running on a different camera port can not be accessed remotely.
No port forwarding has to be configured in the firewall/router. The camera will connect to a service running in the Azena platform
Disclaimer:
It is your own responsibility as Installer or End User of the camera to evaluate whether a remote connection via the Device Management Portal suits the security requirements of your individual installation and to define corresponding security measures, if necessary.