Connecting and discovering the camera
Connect the Azena OS capable camera to the computer or a LAN switch. The camera can be powered with it's own power supply unit or through Power over Ethernet (PoE).

Your network has to have a DHCP server in order for the camera to automatically get an IP address. The camera can be discovered on the LAN network using either our Device Management Tool (DMT) or through a 3rd party tools, for example the Onvif Device Manager.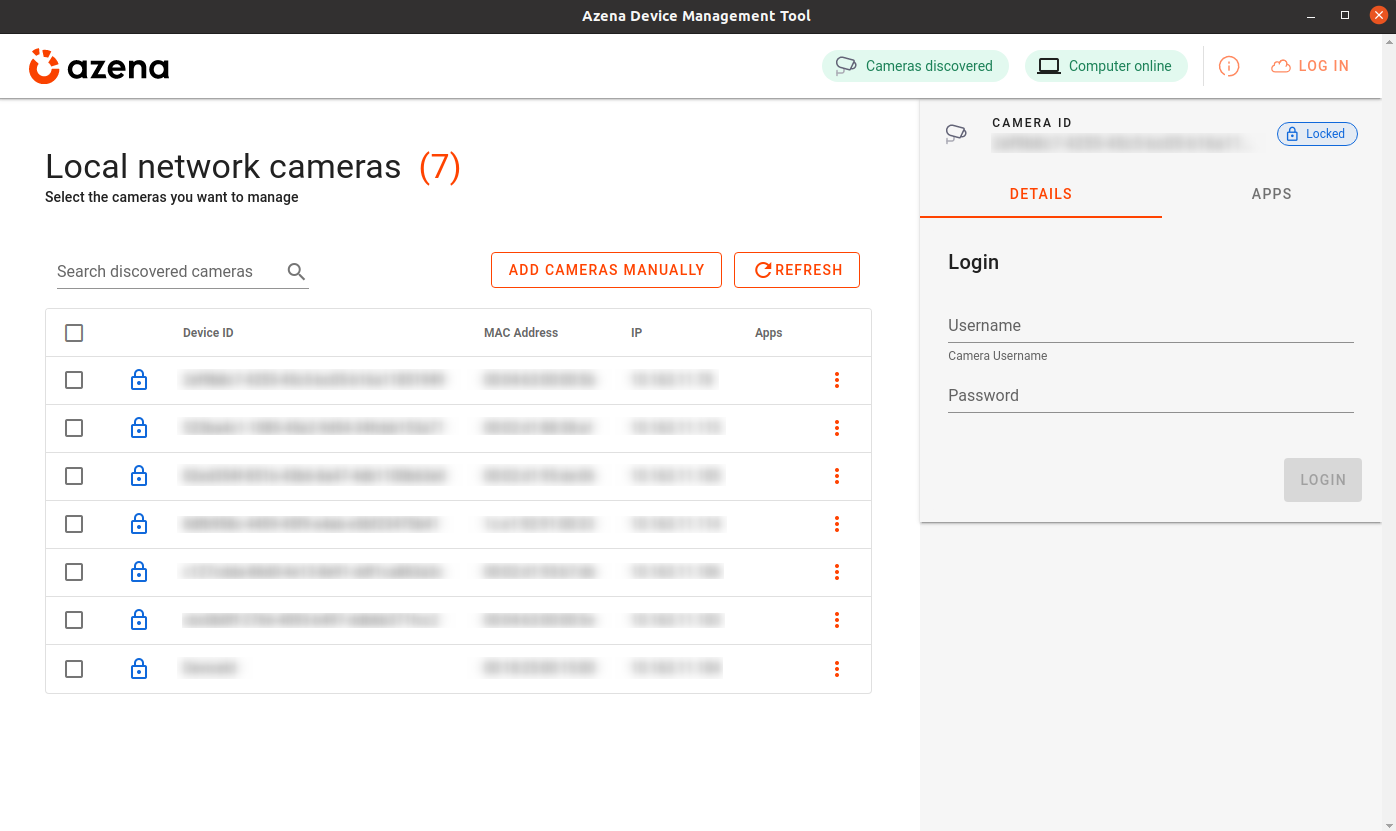 Accessing the camera
The camera can be accessed using the following URL: https://DEVICE-IP:8443/ using the default user account admin. This link can also be found in the DMT.
Note: After connecting to the camera's web page, you will be presented with a "This site is not secure"/"Your connection is not private" message which appears because of the self signed SSL certificate. Simply proceed to the website and you will reach the login page.
Cameras with Azena OS as of version 1.4 require a first-login password change from the default (admin) to a new password - minimum 10 characters. Should contain uppercase, lowercase and digits or special characters.