The Azena ecosystem allows a self-registration of your company.
The following information is required to successfully complete your self-registration process:
Your company has to be registered in one of the supported countries (this list is updated regularly and the countries can also be checked in the dropdown menu during the self-registration process)
You need to know your company VAT/tax ID (registered for cross-border transactions)
You have to specify the address under which your company is registered (not necessarily the address at which your office is located)
Your email address is required to confirm the registration and to activate your company as a second step

any email address can only be associated to a single company in the Azena ecosystem
you will automatically get the Manage company account permissions assigned
The steps during the self-registration process are:
Select the role of your company
Provide your company details
Specify your contact details
Review and agree to the Azena Terms and Conditions and the Privacy Protection Notice
Submit your registration request
Verify the registration request by clicking the corresponding link you got in an email from Azena

Wait for Azena to complete the registration (usually completed within 2 working days)

Look out for another email from Azena to review and activate your registration
Activate your user and company account by setting your personal password
Registration steps in detail
Go to https://www.azena.com/, click on Sign Up and select the role you wish to register your company for:
Provide your company details (country, company name, Tax/VAT ID and address):
Specify your contact details: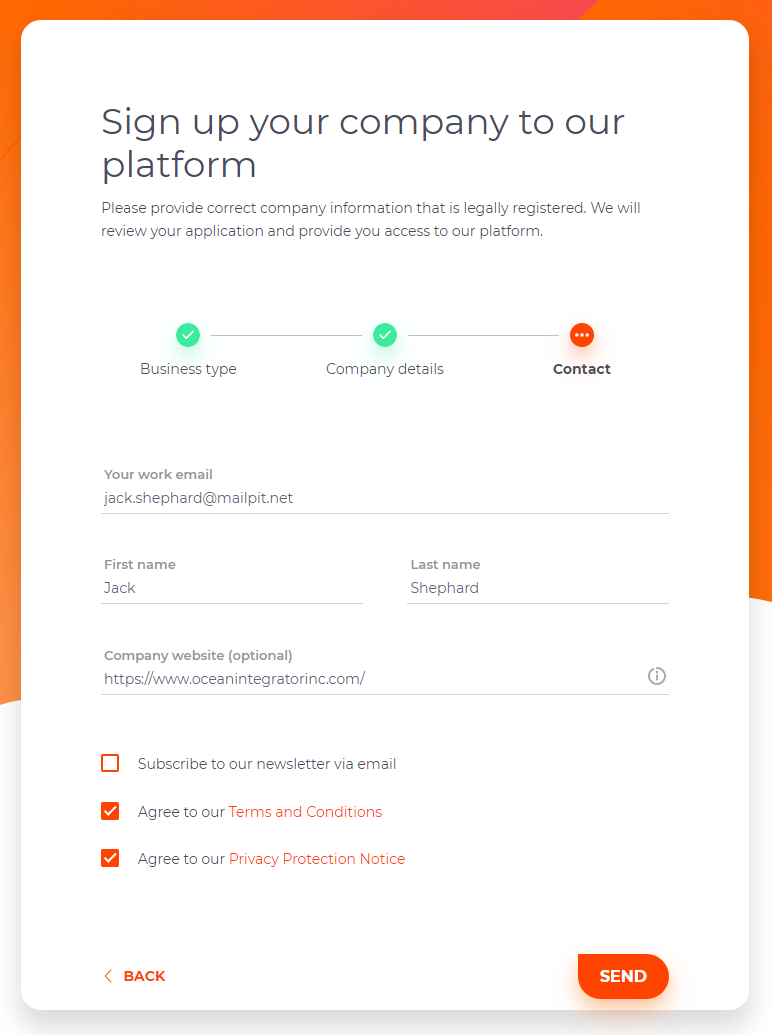 Make sure that you review and agree to the Azena Terms and Conditions and the Privacy Protection Notice, then click Send to continue.
Next you will be asked to verify the registration request by clicking on a corresponding link in an email that has been send to you:

Look out for an email from noreply@azena.com similar to the one below (you might want to check your junk/spam folder) so that you can confirm your registration: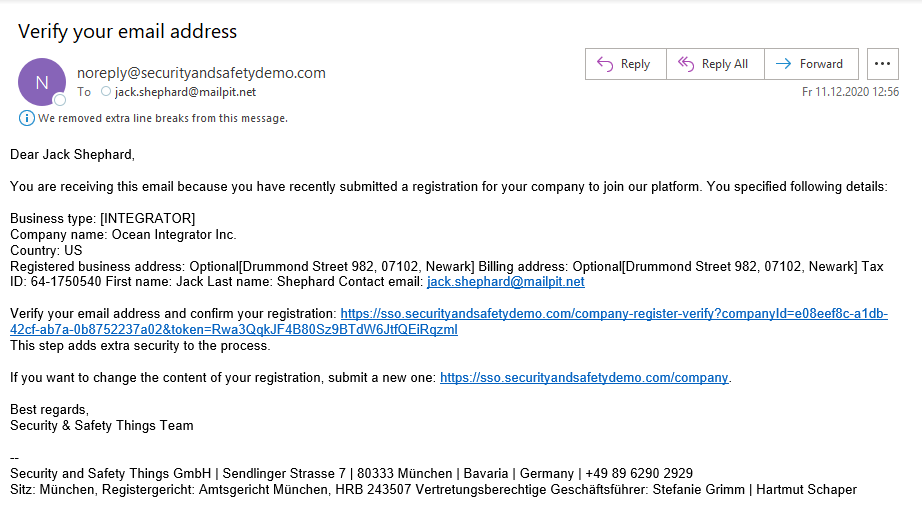 A dialog will then confirm that your registration has been submitted successfully: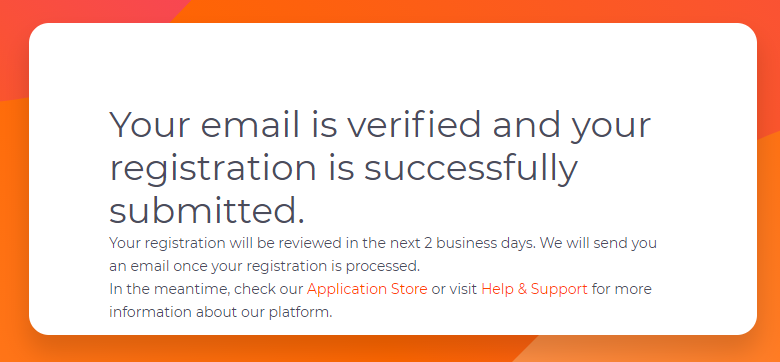 Another confirmation email will be send to your address: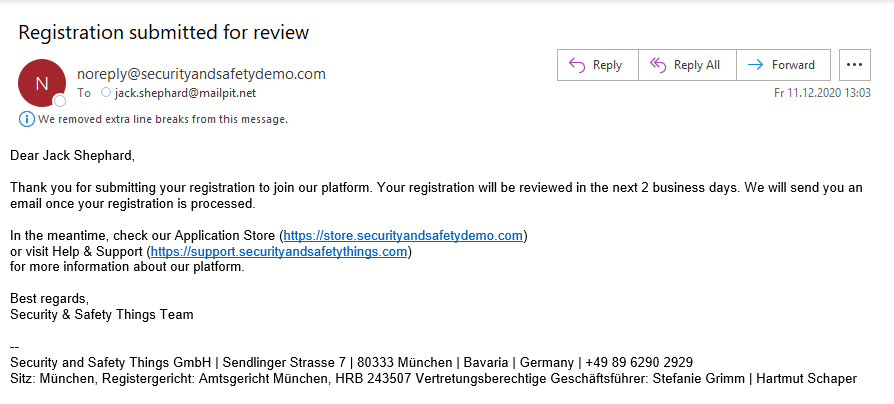 Your registration will now be processed by Azena. This process usually completes within 2 working days but might take longer under certain circumstances.
You might be asked to provide additional details to confirm the identity of your company. As an example, if your company is registered in the United States, Azena will contact you to ask for your W9 form (Request for Taxpayer Identification Number and Certification).
Once your company has been setup you will receive a final notification via email with an activation link that you will have to click: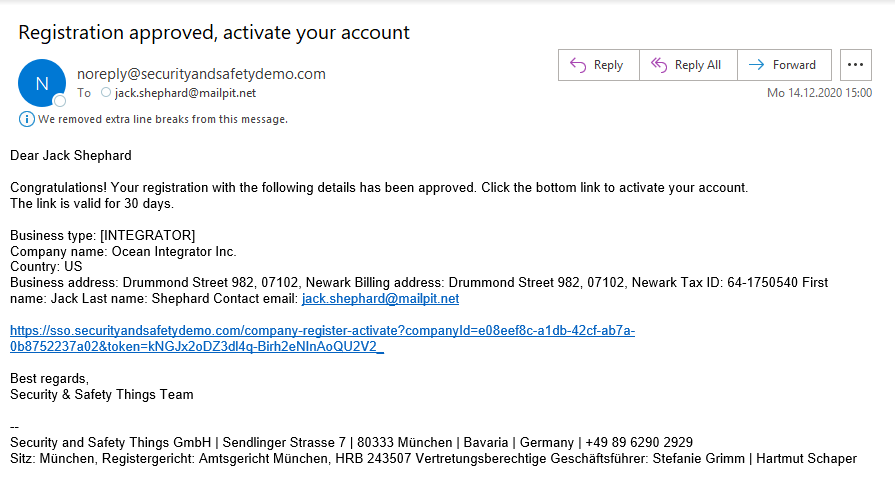 Please complete your registration by setting your personal password: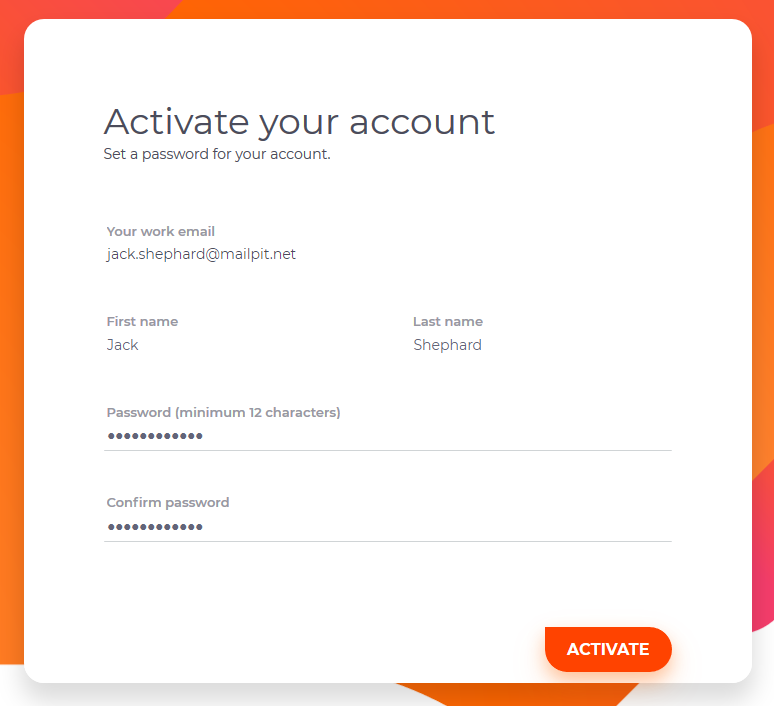 Once that is done your company account as well as your personal login are ready to be use.