When application developers upload a new version of their application to the Application Store, it is possible to update the application on a camera with a single click.
Select the camera on the Device Management Portal where the applications is installed, go to the right-hand menu and in the camera details select Apps option. UPDATE sign is displayed next to the application that needs an update.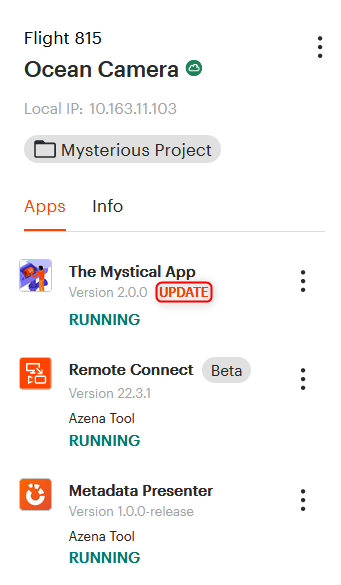 Click on the vertical menu bar next to the application you wish to update and click on the Update button: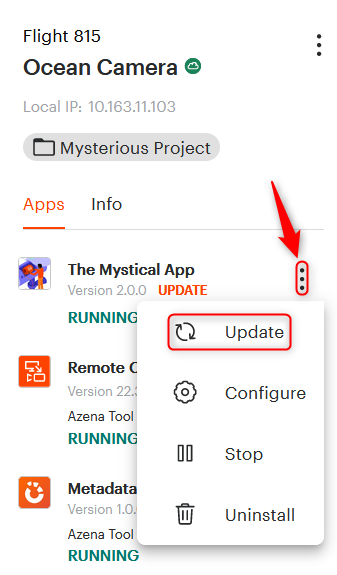 Then a pop-up window will appear to inform you which version of corresponding application is available. Click UPDATE: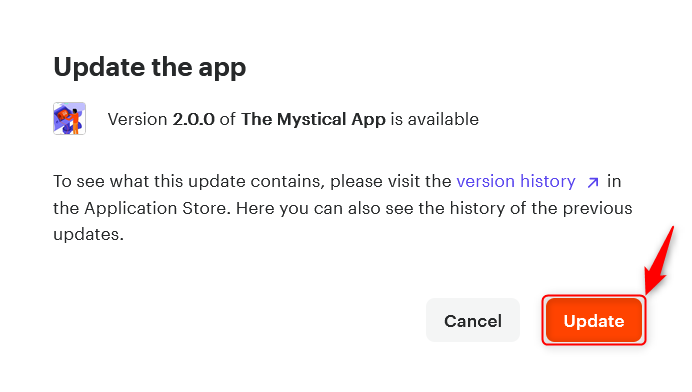 Please refresh your DMP and check that the your application has been updated.
Please note: To update an app on an offline device, you must reinstall it. In this case, uninstallation is not required and reinstalling will update the app to the latest version.