All our cameras use self-signed certificates by default. This is the only way for IoT devices to use a
safe encrypted connection.
Most browsers however will show you a warning when you go to a website that uses a self-signed
certificate. This is the expected behavior and your connection is still safe.
How to connect with Firefox (recommended browser)?
Click on "Extended". Then click on "Accept Risk and Continue":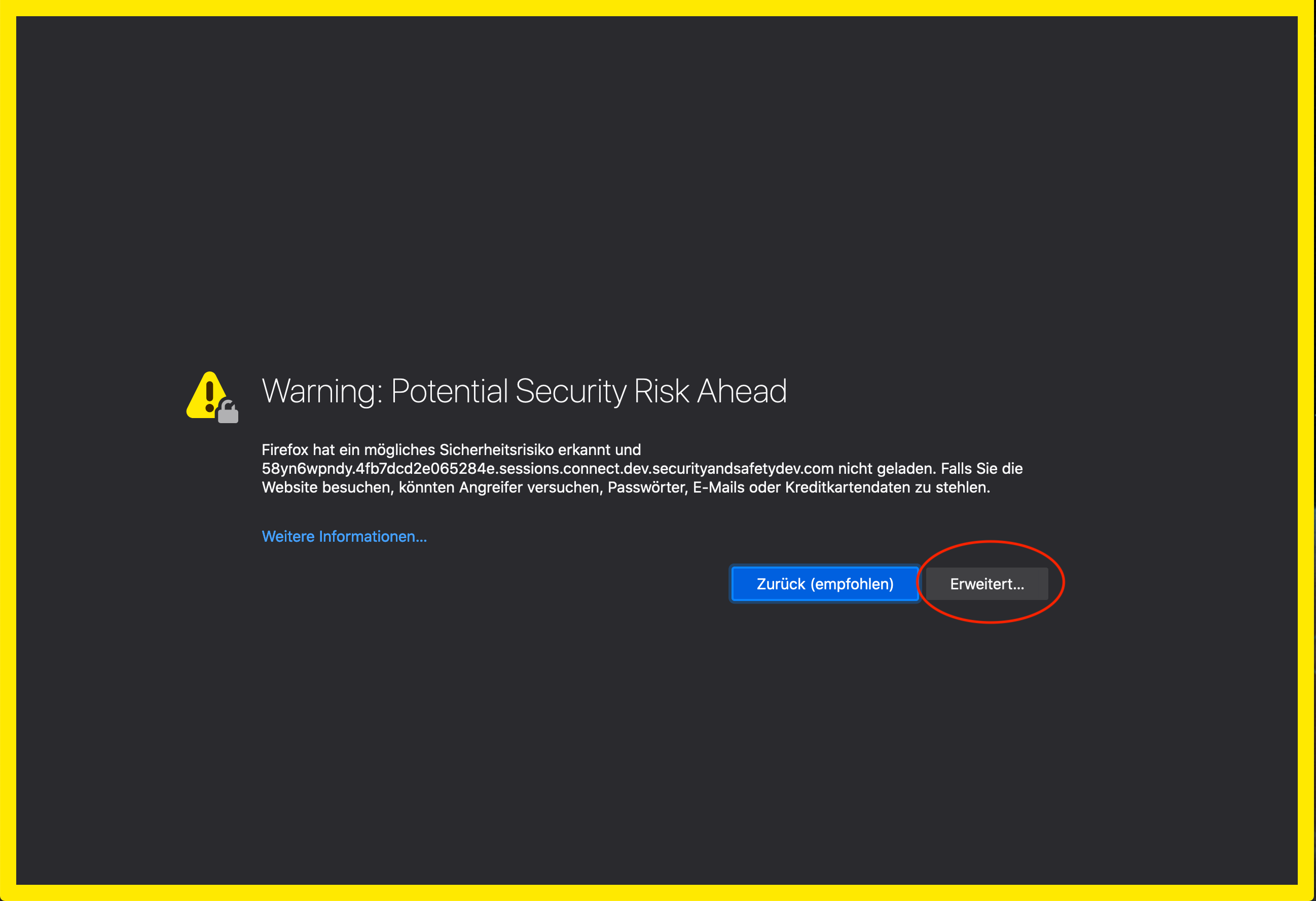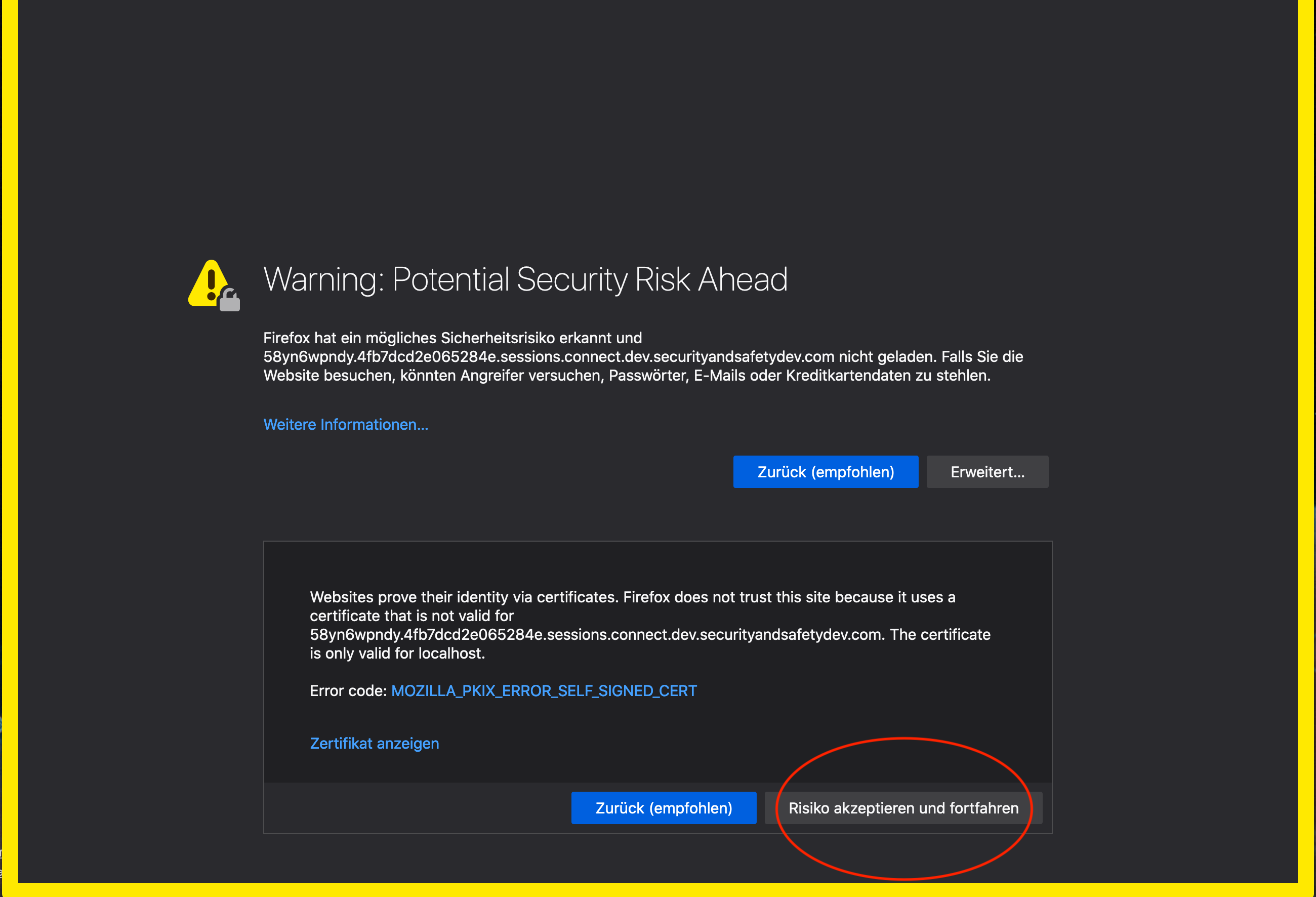 How to connect with Chrome?
Depending on your security settings, you might have to import the camera certificate.
Click on 'Advanced':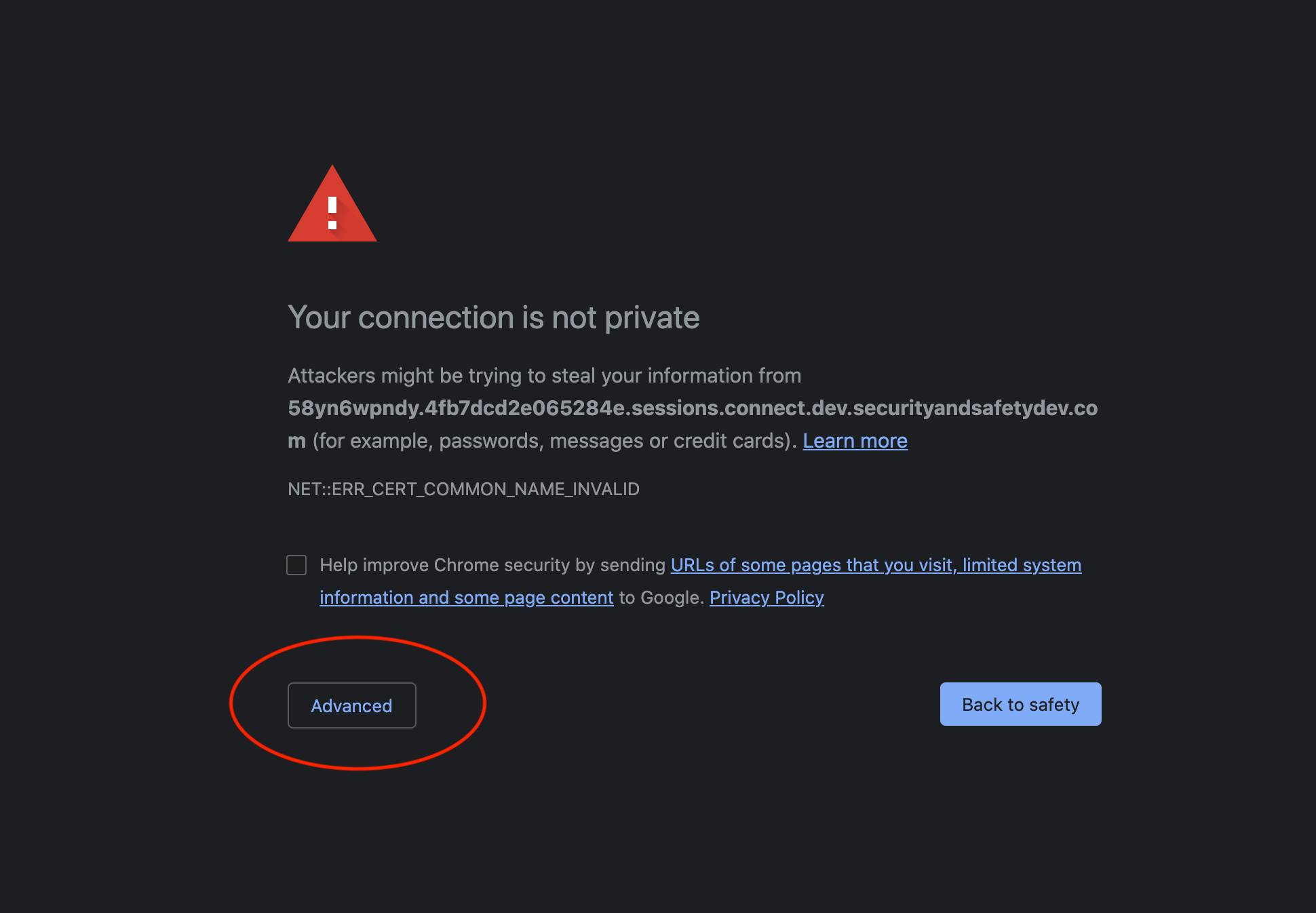 Click on 'Proceed to https:// (unsafe)'