Please note: In order to login to the Azena Device Management Portal you need to use DMT version 2.27.0 or later
The following URLs need to be whitelisted/allowed in the router, firewall or proxy in order for a camera to be able to communicate with Azena cloud:
*) This URL is optional, not required for normal operation unless you want to use the Remote Connect feature
¹) DMT managed cameras are cameras that are installed in an offline environment and DMT, the Device Management Tool, is used to connect to those devices
²) DMP managed cameras are cameras that are installed in an online environment, that are claimed and can be managed via the Device Management Portal
Starting with version 2.26.0 (see tool download) you can use the Device Management Tool (DMT) to confirm that the above listed end-points are reachable.
Click "About" tab in the left side of the screen and then press the Check PC Connection to Services button: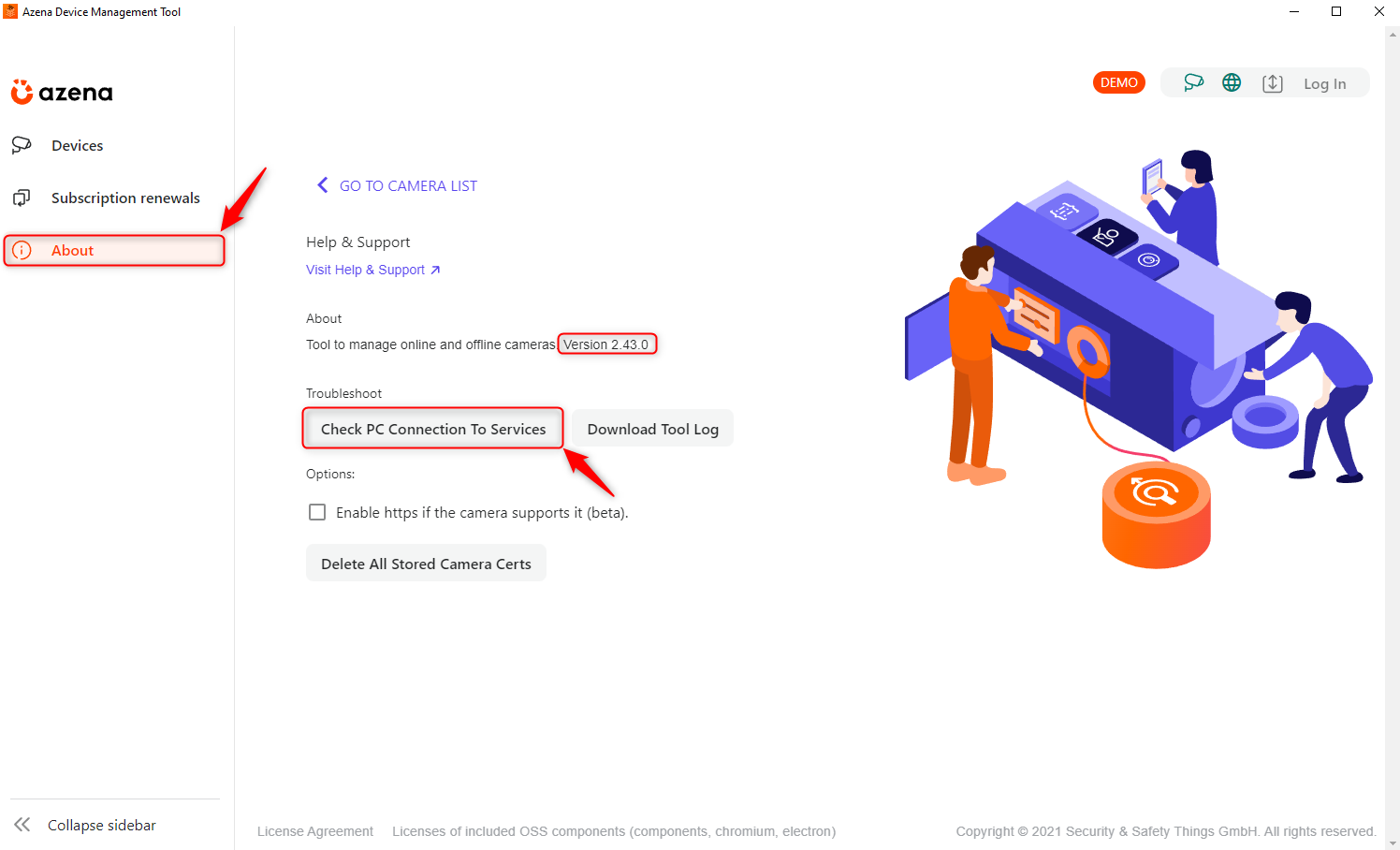 If all end-points can be reached the summary page will look like: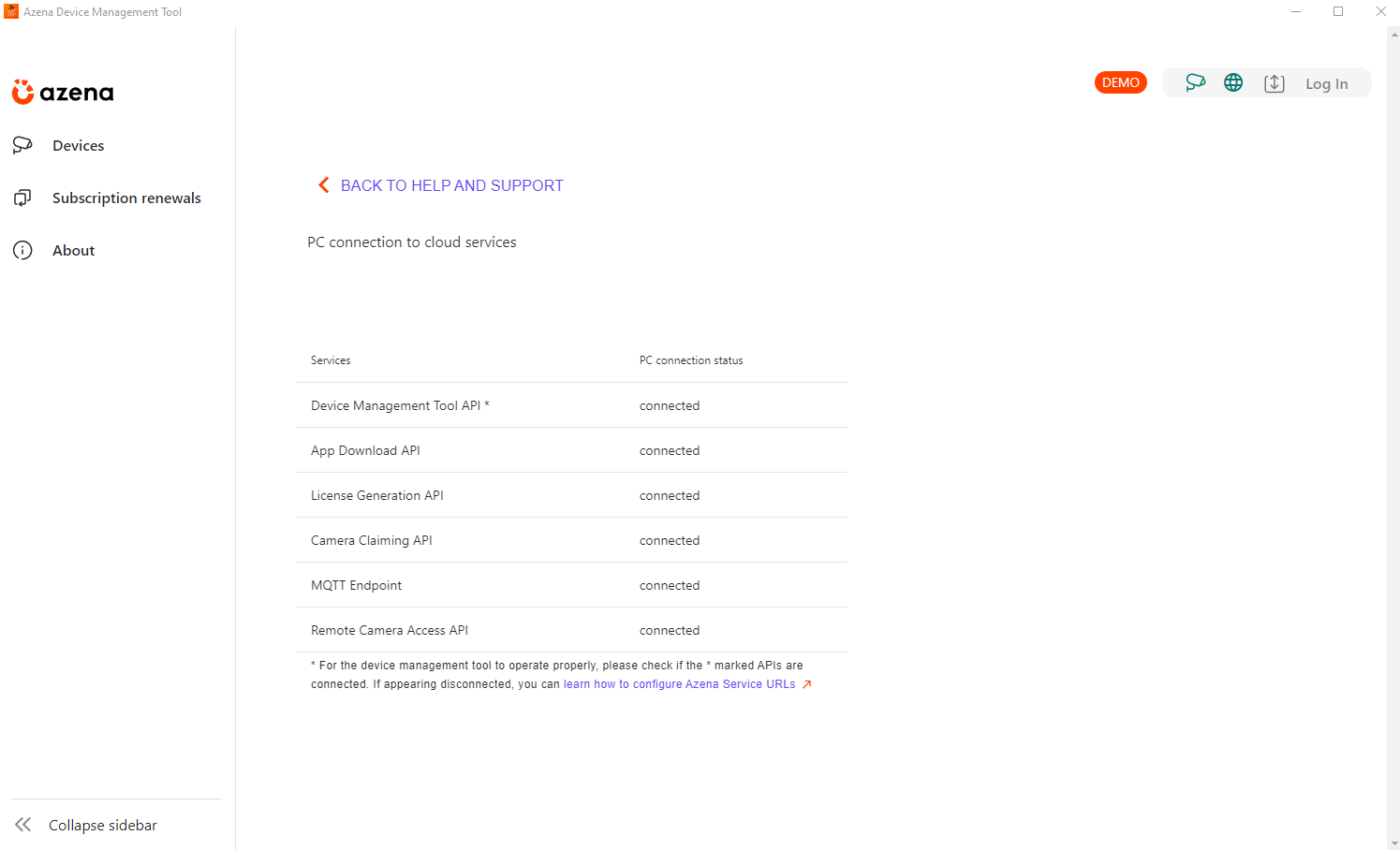 One additional URL should be whitelisted which is the NTP (Network Time Protocol) server's URL. You can check/set this URL in the camera's frontend -> Date & Time -> NTP Server: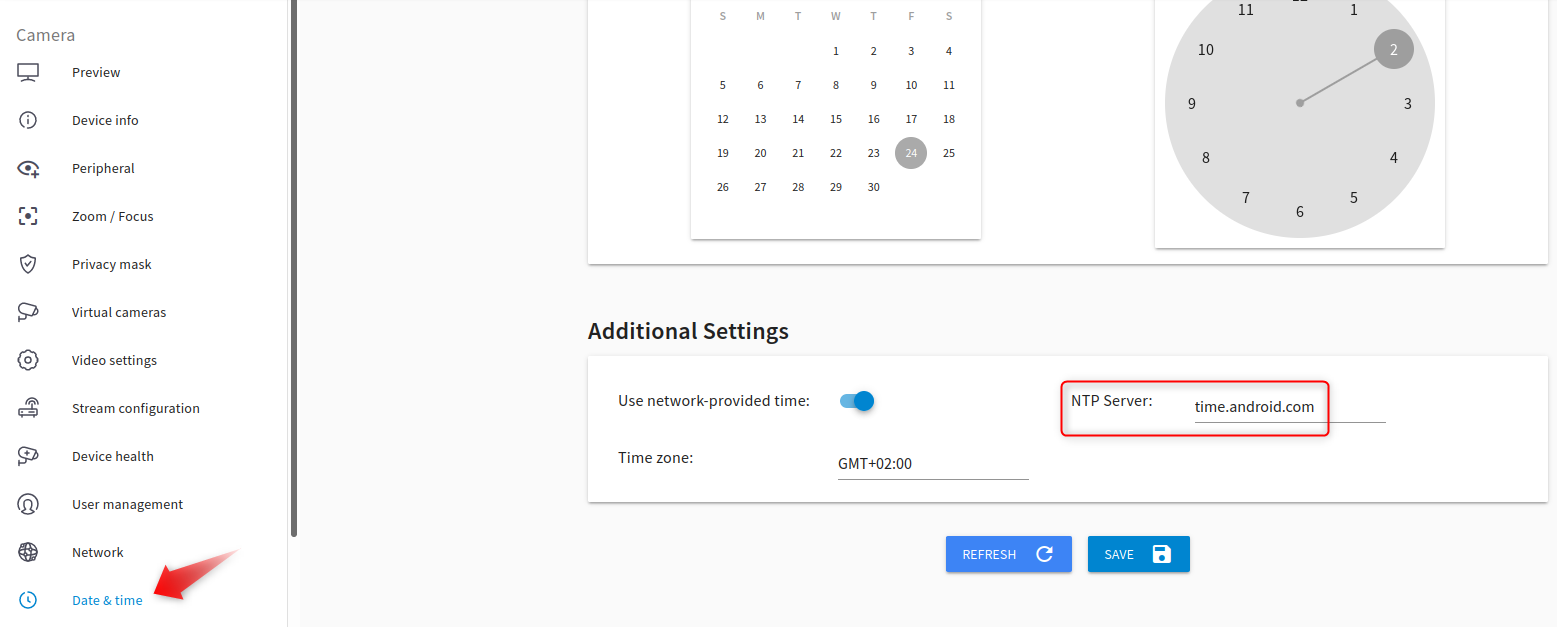 Please note: The position of each tab displayed on the DMT may vary slightly depending on the versions.