As an alternative to one-time purchase, buyers can decide to use a subscription-based payment model with recurring payments.
Purchasing subscriptions
The duration of a subscription cycle is set to one year. Payment is collected accordingly on a yearly basis. The start and end date of the subscription is the date of purchase. The prices and country scope are set by the developers as they do for one-time purchase.
Renew & cancel subscriptions
Contracts will be automatically extended if they are not cancelled. Notice periods for cancelling a subscription are as follows:
One month for ordering party
Three months for selling party
To cancel running subscriptions, please contact our support.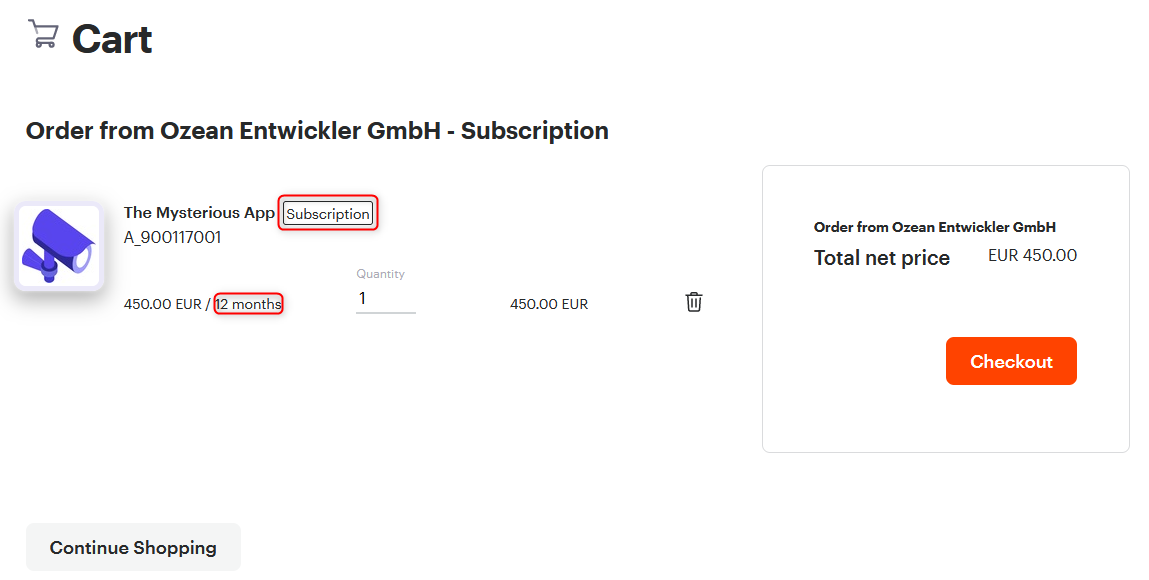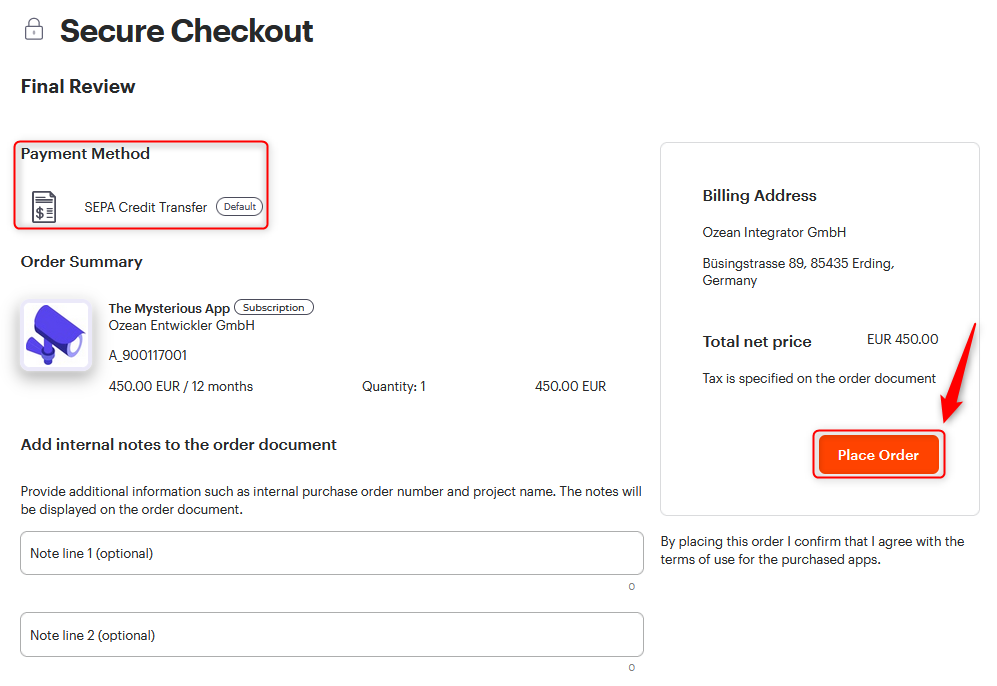 Please Note: Subscriptions are currently only available in countries, that allow SEPA payments. For details, please contact our customer support.