The network status on the Device Management Portal is being received in real-time from the camera. The User can easily check the status of the camera on the DMP. Currently, there are four camera status categories.
Please log in to your DMP, and go to Cameras. Here, you will see a list of cameras registered with your company, and you can also check the camera status.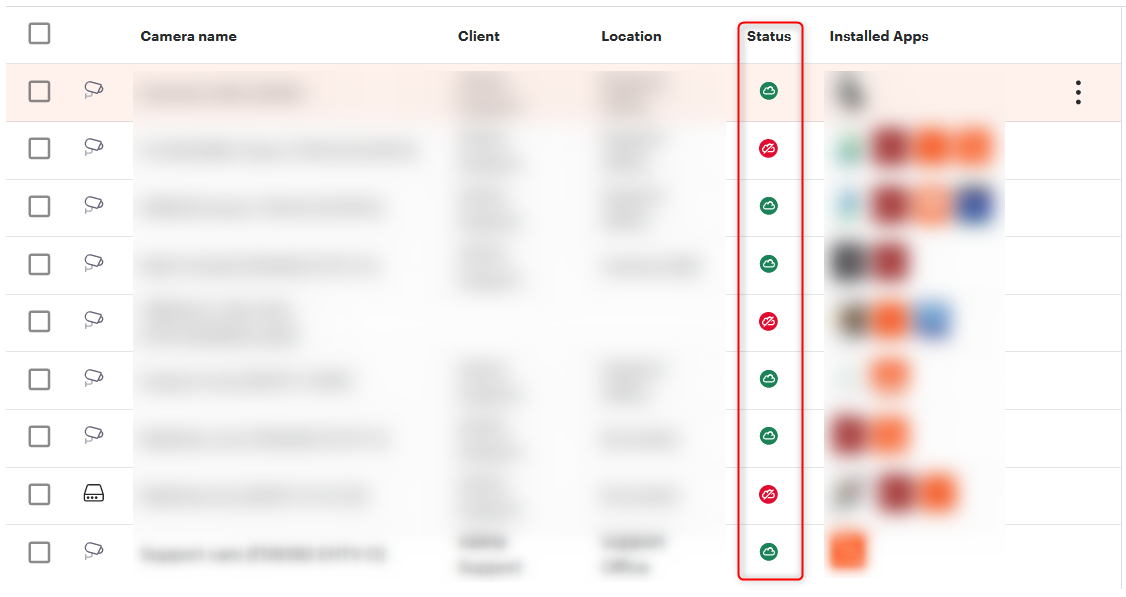 Camera status categories

The claimed camera is Online.

The claimed camera is Offline.

If there is a problem with camera conditions such as Connectivity, RAM, Storage, Temperature, etc., camera status will be shown as Warning.

Users can track Unclaimed cameras/licenses on the camera overview page.