Vivotek IE9111-O is an IoT device that can pull the RTSP stream from any camera/DVR/NVR device (that have RTSP capability), run AI analytics applications on the stream and publish the results via standard Azena OS protocols.
RTSP stream is added by accessing the IE9111-O frontend and going to the "Remote device management" page.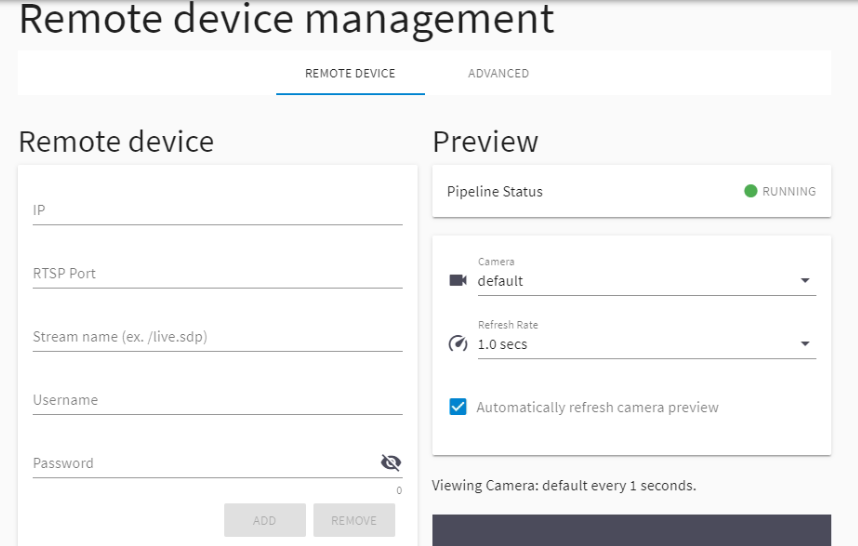 The parameters are:
IP address of the device that provides the RTSP stream
port of the RTSP stream - please consult the RTSP stream's provider device manual
stream name - also can be found in the device's manual, but can be also found on this web page: https://www.ispyconnect.com/cameras
username/password - the credentials of the RTSP stream device
Once entered, the preview box should immediately show the image from the RTSP device.
If this it not the case, please re-check if the above entries were correctly typed and try again.