Is your trial period of the app coming to an end? Or do you feel that the trial period is too short? Reach out to the seller of the application and request an extension of the trial period for the app on selected cameras.
Requesting an extension of the trial period
Select the camera on the Device Management Portal where the applications are installed, go to the right-hand menu, and in the camera details select the Apps option. Click on the three-dots menu on the right side of the application that needs a trial extension and click on Request extended trial. Trial extension is only available for apps with a trial license. You can request an extension even if the trial period is not over.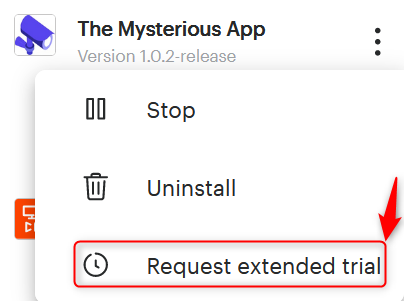 Please select the extended duration and add your message to give more information to the seller. When you are done, click on Submit button: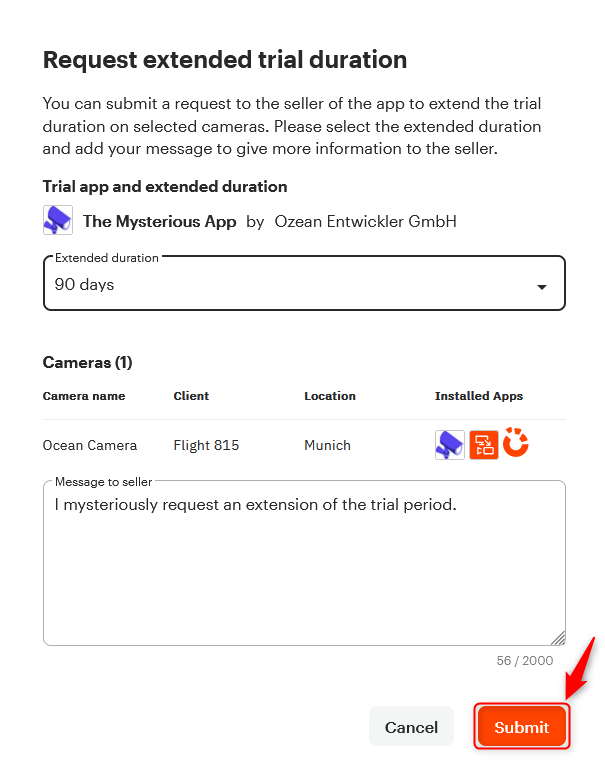 Then a pop-up window will appear to inform you that the request has been submitted successfully:
Now your request will be notified to the sellers and they will get back to you: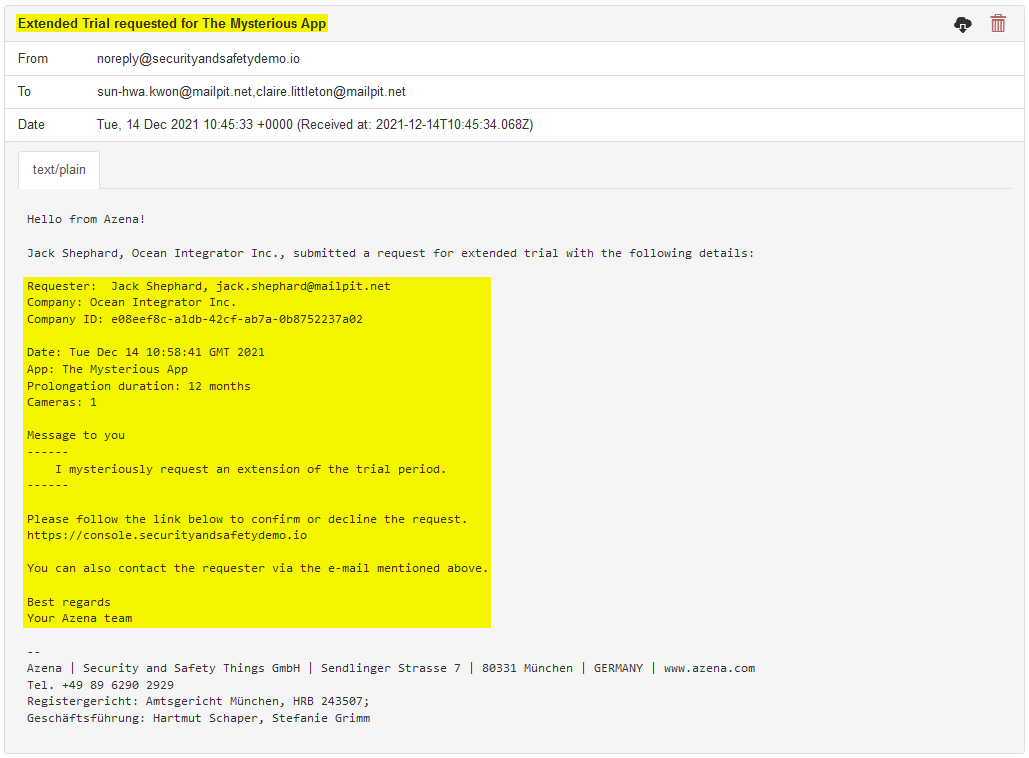 Sellers not only receive a request mail but also receive a pop-up notification window about this in Developer Console. Click on Show Details to answer the request:

The seller can click Confirm to accept the request. They also have an option to Decline your request: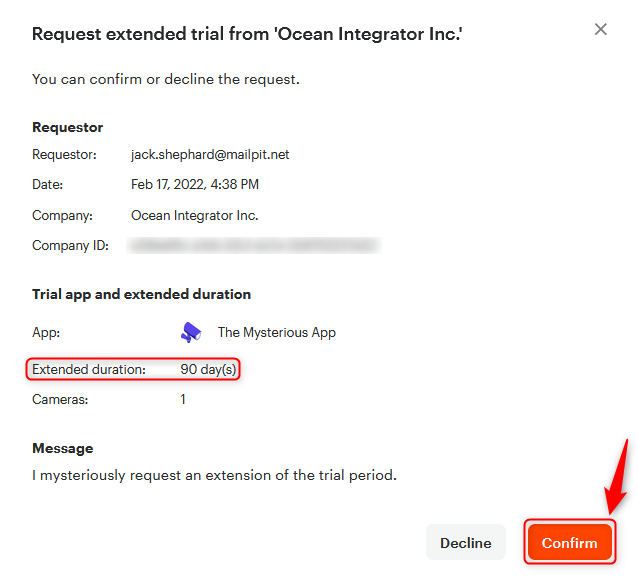 Finally, you will receive the following notification email regarding your request and also a notification in your DMP:


Please refresh your DMP and check that the trial period of the application has been extended.
Remark: At the moment, the request mail goes to all users in the developer company that have the permission "manage company". The trial period of the application is reset based on the confirmation date of the extension request. Even if your request is declined, you will be notified via email and DMP.